Assessment of Tube Feeding Intolerance
Complications associated with enteral nutrition may be prevented or managed with routine monitoring and adjustments based on tolerance. 
Assessing tube feeding tolerance consists of monitoring for the following gastrointestinal symptoms:
nausea, vomiting, diarrhea, constipation, abdominal pain, and abdominal distention. 
Infection, bacterial overgrowth, medications, or contamination of formula from improper preparation and storage can cause intolerance symptoms (Corkins, Balint, Bobo, Yaworski, & Kuhn, 2015). It is important to identify the underlying cause for intolerance before changing formulas or tube feeding regimens (see Figure 12 .) Revision of the enteral nutrition care plan should occur when intolerance is impeding the progress of feeding goals.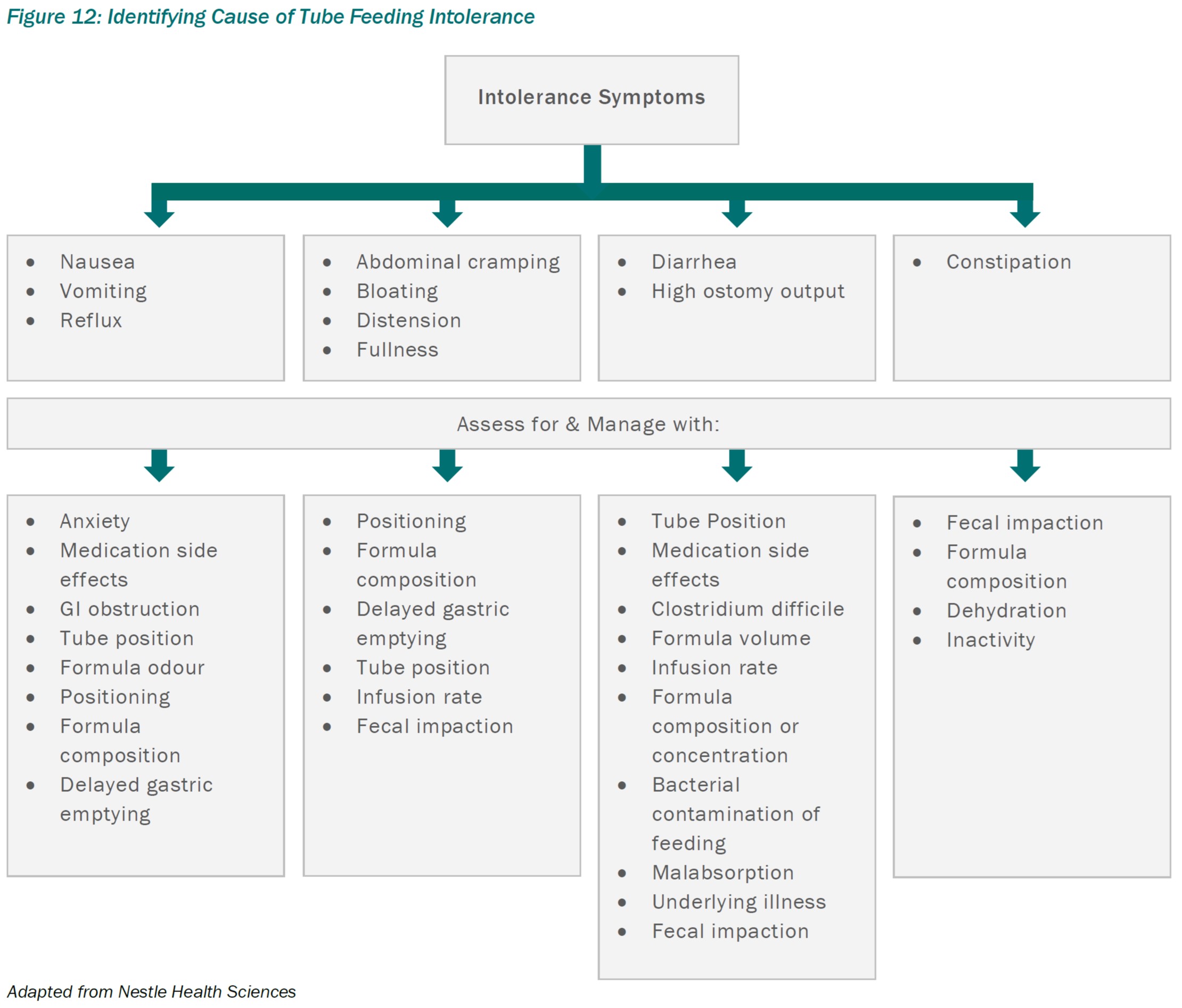 Persistent feeding intolerance may require consultation with a pediatric GI physician to evaluate for conditions such as an intestinal inflammatory process, small bowel bacterial overgrowth, bowel obstruction, or intestinal strictures (ASPEN Corkins 2015).